Marie-Castille Mention-Schaar in a zoom conversation with Bruno Chatelin
Marie-Castille will be heading the features and short film jury of the Festival International du Film sur le Handicap to be held in Lyon 4 -9 February 2022.
The festival aims at changing the way we look at human diversity ... through a journey through amazing, fantastic, funny, surprising stories from elsewhere. Thus, festival-goers will travel to Indonesia, Spain, United Kingdom, Canada, Quebec, Iran, Turkey, Poland, Italy, Australia, India, Brazil, France, Mexico, South Korea, Japan, Russia, Lithuania, the United States, Switzerland ...
Her fellow jury members will be: Pascale Arbillot (actress and screenwriter), Harry Cleven (actor, screenwriter and director), Mélanie Fazi (writer and short story writer), Joël Houssin (writer and screenwriter), Alexandre Philip (actor, screenwriter and director).
For the selection of feature films and short documentaries, the jury will be chaired by the co-founder of Handicap International, Jean-Baptiste Richardier.
The president will be surrounded by: Édith Azam (writer and poet), Jean-Marc Maillet-Contoz (founder and director of Handirect magazine), Stéphanie Pillonca-Kervern (actress, screenwriter and director), Luc Rodriguez (actor), Natacha Wolinski ( journalist and writer).
Marie-Castille and Bruno initially met in 1996 when Bruno was the distributor of Golden Boy (at UGC FOX Distribution) a film which Marie-Castille had produced for Yves Rousset-Rouard. Marie-Castille Mention-Schaar talks us through her career in film as journalist head of Hollywood Reporter in LA, then producer  with Yves Rousset Rouard (Trinacra) then co founded Vendredi Films with Pierre Kubel (La première Etoile...), and now with Willow Films her own production company (Heaven will Wait...).
She is a writer, producer and director and she believes in hope, something rather rare in the french industry.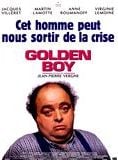 Filmography:
Director:
Producer:
Writer: