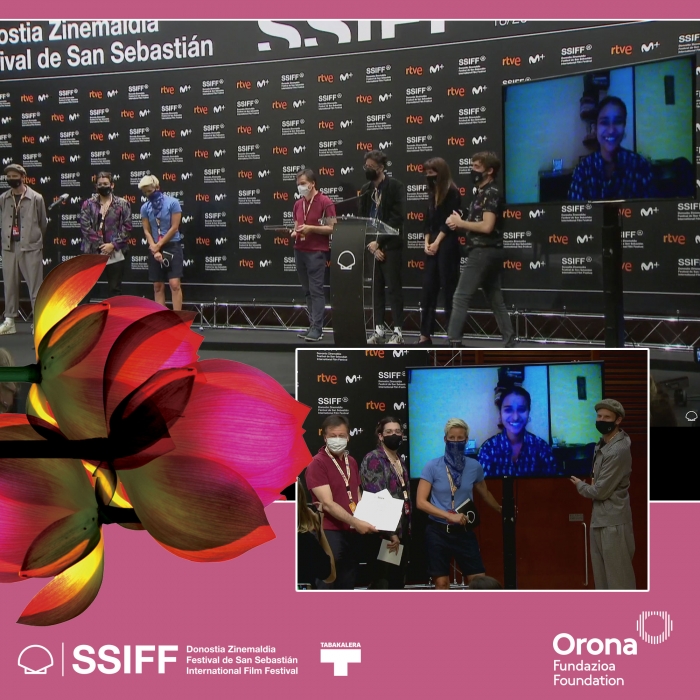 Francy Fabritz (Germany)
Tomás Paula Marques (Portugal)
Viktor van der Valk (Iceland)
They decided to award the following short films with:
The award carries 10,000 euros. For its bold but intimate storytelling capable of suggesting the depth of fictional and also real power games.
CatDog
Short film
Ashmita Guha (India)
Film & Television Institute of India (FTII) (India)
A pair of young siblings inhabit a fanciful world of their making, hidden from the eyes of their mother. When she finally catches a glimpse of their world, it faces the threat of crumbling. The two of them can either surrender or resist.
SPECIAL MENTION
To a film that satirically portrays human unwillingness to obey order and structure.
The Speech
Short film
Haohao Yan (USA)
American Film Institute (USA)
May 2003, Beijing, China: Under pressure from the WHO, the Chinese government announces that the SARS outbreak is real. The city is closed. Most students have been sent home. During a lockdown inside a private boarding school, three eight-year-old girls have to find a way to make sense of the world.